Meest Canada
https://ca.meest.com
Meest Canada
https://ca.meest.com
2022-04-20
2022-04-20
Order big food boxes for family, friends, or charities in Ukraine
04.13.2022
Introducing Box4Ukraine! Purchase a food box for your friends or relatives in Ukraine or donate it to a Meest partner or charitable organization that provides aid to people in Ukraine.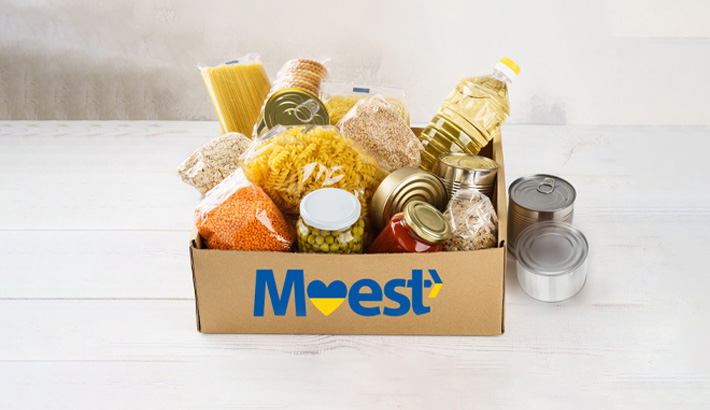 Since the beginning of the war in Ukraine, Meest has focused on delivering humanitarian aid to Ukraine, including food, which is greatly needed due to food shortages. In March, through
box4ukraine.com
, we delivered over 250,000 kg of food to charitable organizations in Ukraine on behalf of Ukrainian Foundations. These food boxes were distributed to vulnerable people and the military in affected regions in Ukraine, including cities like Bucha and Irpin. Now you can buy a food box for your family or relatives in Ukraine (for address delivery), or donate it to our charitable partners, through our new humanitarian project –
box4ukraine.com.
Food boxes are assembled in Poland and delivered to Ukraine to charity partners. All food kits consist of food with a long shelf life. There are enough products in one set for one person to be fed for approximately 14 days.
If you want to donate a wholesale number of food boxes or order a custom box or bulk order of food, please contact us directly. We are able to accommodate custom and bulk orders.