Meest Canada
https://ca.meest.com
Meest Canada
https://ca.meest.com
2022-06-16
2022-06-16
STARTING IN MARCH, BOX4UKRAINE DELIVERED 900,000 KG OF FOOD!
06.16.2022
Donate a food box to a Ukrainian organization or buy it for specific person in Ukraine!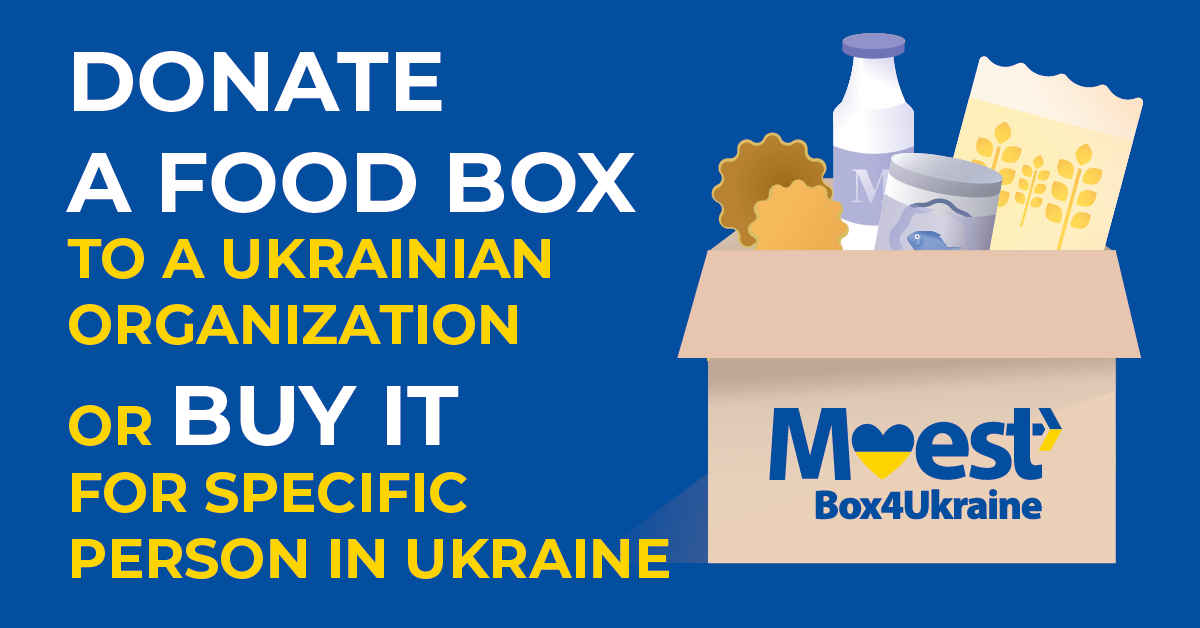 Meest delivered 45,000 food boxes to Ukraine on behalf of the Canada-Ukraine Foundation!
Food boxes were delivered through partner organizations to the regions that were most affected by russian aggression such as Kyiv, Chernihiv, Zaporizhia, Kharkiv and others.
Box4Ukraine have prepared three types of food boxes – basic, varied and child's.
Each box contains wholesome food, which is enough to feed a person for about 14 days.
By purchasing our food boxes, you can be sure that they will be delivered to people in need in Ukraine, improving or even saving their lives. More information about food boxes here - https://box4ukraine.com/en/
Glory to Ukraine!