Meest Canada
https://ca.meest.com
Meest Canada
https://ca.meest.com
2022-07-19
2022-07-19
ORDER FOOD BOXES TO HELP PEOPLE AFFECTED BY WAR
07.19.2022
900,000 kg of food delivered in 3 months!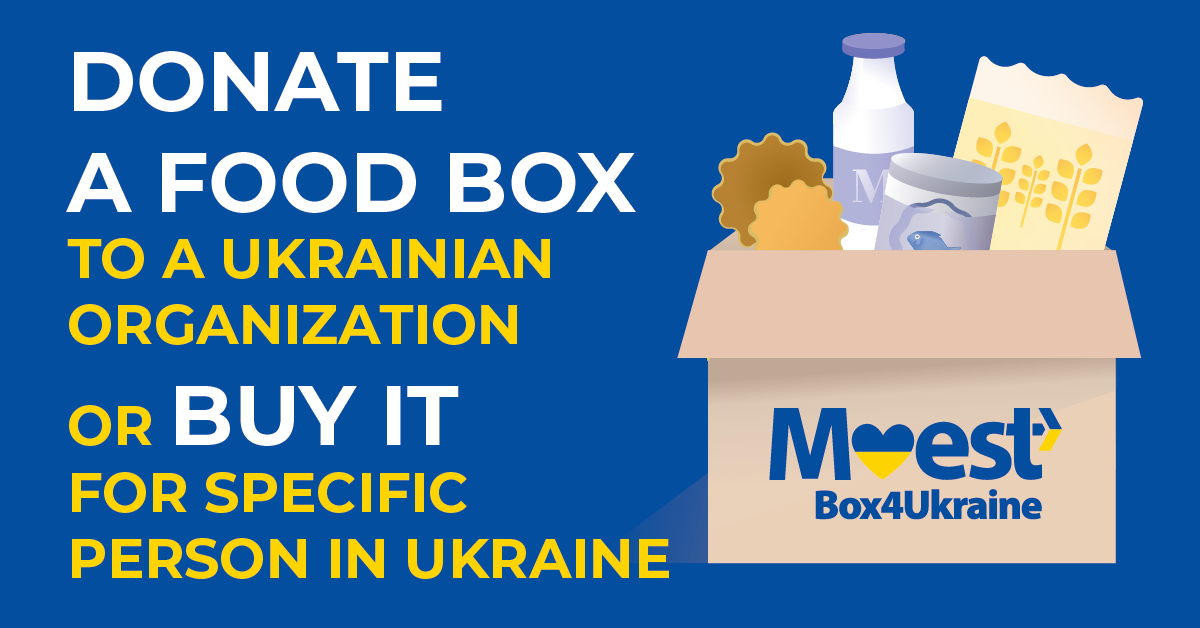 Order food boxes for your family and friends back in Ukraine, or buy and donate food boxes to "Lviv Volunteer Kitchen" or "Plast Lviv". Both charities will deliver your donations to military and civilians in the war zone or de-occupied territories.
We already delivered over 900,000 kilos of groceries as per Canada-Ukraine Foundation initiative and helped those who are in need. We are proud we can help, but our work is not over yet!
More information about food boxes here - https://box4ukraine.com/en/
If you would like to donate a large number of food boxes, please contact us. We can prepare customized food boxes, according to your order. Please contact us by e-mail [email protected], or use the online chat on this site.
Glory to Ukraine!