Meest Canada
https://ca.meest.com
Meest Canada
https://ca.meest.com
2022-02-26
2022-02-26
Operational Update: Meest is still accepting packages and money transfers to Ukraine
02.24.2022
Dear Customers, due to the escalation of the war in Ukraine, we need to inform you of our current operational status.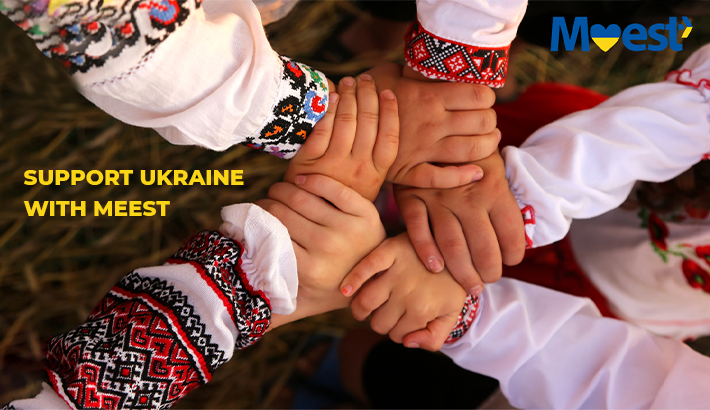 Meest is still accepting packages to Ukraine, with an increased need and demand for food, and other Humanitarian aid, provisional goods and medical and tactical supplies in Ukraine. We anticipate an upcoming shortage of goods all over Ukraine, especially in Ukrainian stores and supermarkets. You can send a shipment through our head office, any participating agent location or online through our Meest Portal (with drop off at any Canada Post). A list of restrictions can be found here.
Meest will deliver everywhere where it is safe to do so. For affected regions, we can coordinate alternate delivery addresses and pick-up options. Please ensure mobile numbers are put on all declarations.
Meest is still accepting money transfers to Ukraine. "PrivatBank" continues to serve customers on urgent money transfers with some restrictions. Payment of international transfers is carried out without restrictions through remote service channels, which includes payment directly to the card or through a terminal. There is a limit of $100,000 UAH per day per person. The receiver will receive the funds in Hryvnia (UAH) as most banks are not issuing anything in foreign currencies.
At the moment, Meest will not send any packages or money transfers to Russia and Belarus. Delivery to other countries is working on a regular basis. However, please be advised, that there are possible delays.
As this is an ongoing situation, we will continue to keep you informed of the status of our shipping services.
For any inquiries, you can contact our customer service department at +1-800-361-7345
We #StandWithUkraine and will continue to support our Country and our people in this difficult time.