Meest Canada
https://ca.meest.com
Meest Canada
https://ca.meest.com
2023-07-20
2023-07-20
MEEST ULTRA DISCOUNT
07.20.2023
Save $20 on each of 2 packages sent from Chicago to Ukraine - by air or sea!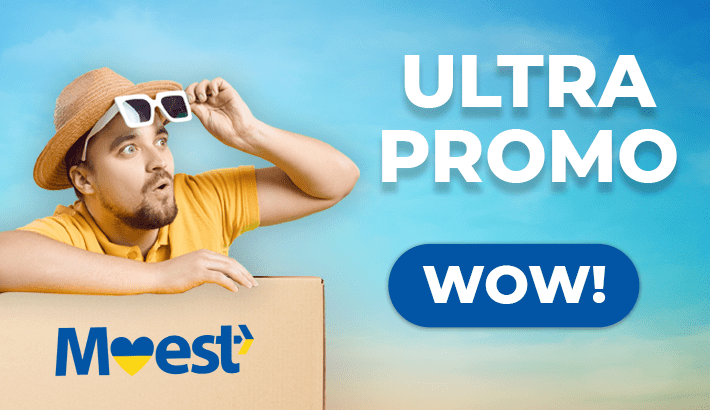 Discounts are available for your packages at Meest agent's locations from July 20 to August 3!
Discounted packages must weigh at least 22 pounds (10 kg) each.
Hurry up and visit our agents at:
MEEST CHICAGO SHIPPING LLС
820 N. RIDGE AVE, UNIT J
LOMBARD, IL, USA
630-889-1102
MEEST KARPATY
6725 WEST BELMONT AVE.
CHICAGO, IL, USA
MEEST PALATINE
1645 HICKS ROAD, UNIT K
ROLLING MEADOWS, IL, USA
224-279-9560
DOLYNKA UKRAINIAN-AMERICAN CONSULTING
5050 N Cumberland Ave
Norridge, IL, USA
DOLYNKA UA-USA PALATINE
1590 N Rand Rd
Palatine, IL, USA
Why choose Meest for shipping your packages:
We have many convenient locations in Chicago.
Packages from Chicago to Ukraine are sent every week.
We have been providing reliable service for 34 years, just for you!
We are always nearby and available to assist you!
And YES, we have great DISCOUNTS for you!