Meest Canada
https://ca.meest.com
Meest Canada
https://ca.meest.com
2022-11-23
2022-11-23
Meest Canada supported the Rebuild Ukraine Business Conference
11.23.2022
On November 23d, Meest Canada participated in a Rebuild Ukraine Business Conference that aims to facilitate Canadian-Ukrainian relations development and head it to the modernization and rebuilding of Ukraine.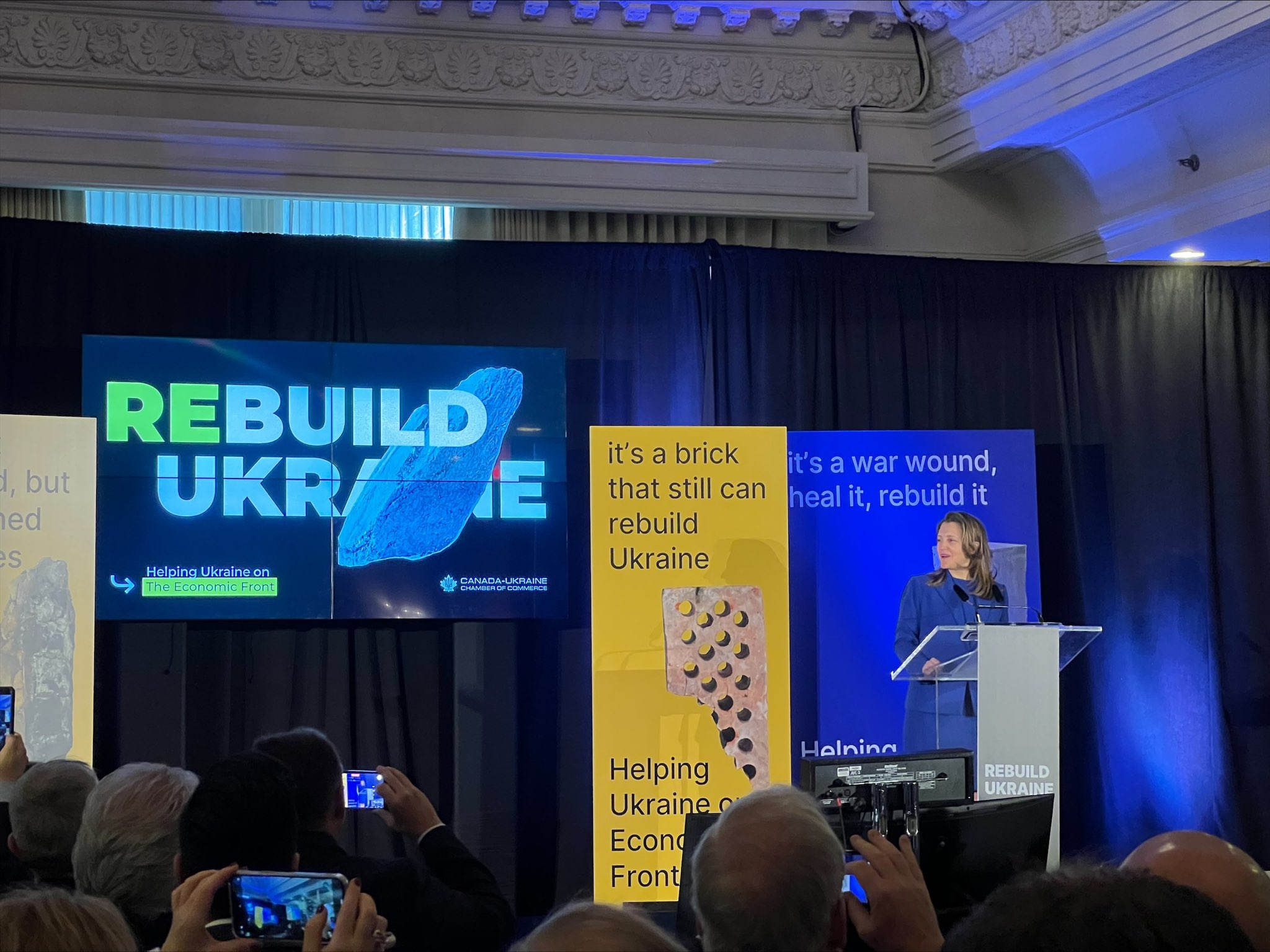 Meest Canada participated in a Rebuild Ukraine Business Conference. The conference hosts in partnership with the Business Council of Canada, the Embassy of Ukraine in Canada, Embassy of Canada to Ukraine, the Ministry of Economic Development and Trade in Ukraine, The Ministry of Digital Transformation, CEO Club Ukraine, and Ukraine Invest.
Among the invited speakers are Denys Shmyhal (Prime Minister of Ukraine), Larisa Galadza (Ambassador of Canada to Ukraine), Yuliya Kovaliv (Ambassador of Ukraine to Canada), and Hon. Chrystia Freeland
(Canada's Deputy Prime Minister and Minister of Finance).
The rebuild Ukraine business conference is a great discussion that aims to learn about investment opportunities for Canadian businesses, as well as the modernization and rebuilding of Ukraine. The investment projects include the agriculture, construction, infrastructure and energy sectors. The conference aims to introduce tools, instruments and services that facilitate Ukrainian-Canadian business and investment relations.
Meest Canada has always supported the development of Ukraine and the Ukrainian community not only within its borders but also across the world. Meest Canada - it is a daily support of the ties of Ukrainians in Canada with the Motherland, a contribution to the development of the community in Canada and 500,000 kg of humanitarian aid to Ukraine since the beginning of the full-scale invasion. Assistance in the reconstruction of Ukraine is the direct duty of each member of the Meest Canada team therefore we have supported and will continue to support initiatives related to the rebuilding of Ukraine.