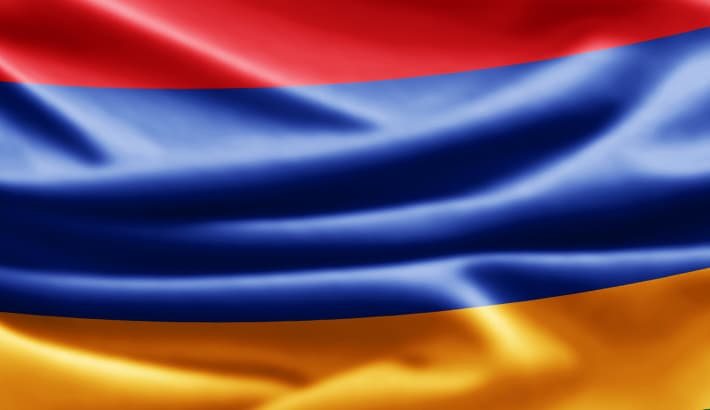 Sending money to Armenia
Meest Corporation Inc. sends money transfers from Canada and the USA (only from Illinois, New Jersey, Washington, Ohio and Oregon) to Armenia using the CONTACT Money Transfer System
Money transfers to Armenia may be picked up at any of the 1860 bank branches that participates in the CONTACT System. Click here to find a bank location.
INFORMATION FOR THE SENDER
To transfer funds, the sender must visit Meest offices and complete an order form and indicate his/her home address and telephone number.
For money transfers of $1,000 and over the sender must present an identification document and provide date of birth and occupation, as per anti-money laundering and anti-terrorist financing regulations.
PLEASE NOTE: the spelling of the first and last name of the recipient on the Order Form must match exactly the spelling of the recipient's name in his/her passport.
INFORMATION FOR THE RECIPIENT
Recipients do not have to open a bank account or pay any additional fees to receive transfers at banks.
Money transfers to banks are paid out in US dollars only.
Recipients may pick up money transfers at the bank on the morning of the next business day.
When receiving a money transfer at a Armenian bank, the recipient must:
present a valid passport on which the first and last name of the recipient's name must match exactly to the Order Form;
be able to provide the 5-digit money transfer Control Number issued by Meest Corporation to the sender after completion of an Order Form. The sender is responsible for informing the recipient of this number.
know the first and last name of the sender,
know the total amount of the money transfer, and
know the system by which this transfer was sent (CONTACT System).
There are no limits to the order amounts for money transfers to the banks in Armenia.
PLEASE NOTE:
Some smaller bank branches may not have large amounts of cash on hand, therefore payout of transfers may be delayed.
Money Transfer Service is not available at all agent locations. List of agents participating in the Money Transfer Service program can be obtained by contacting Meest at info@meest.net or by calling toll-free at 1800-361-7345.
Welcome to Meest website!
We noticed that your region has changed.
Would you like to be transferred to the local country page?
Please consent to the processing of your personal data